Women´s underwear Viking Set Petra Bamboo
The high antibacterial properties of the bamboo fabric are undoubtedly a great advantage in the selection of thermoactive linen. Fine and firm fiber with excellent thermoregulation during physical activity make the women's bamboo thermal underwear Viking Petra the desired product. Bamboo's regulatory properties keep the body in an optimal microclimate, elastane provides a high level of elasticity to underwear, and nylon ensures good quality, does not rub or electrify, which is useful when applying additional layers for various activities in the mountains or on a slope. Thanks to its quick-drying properties, the underwear is perfect for traveling and is easy to keep clean.

In the Viking collection you will also find a variant of women's bamboo underwear - LUCAS SET.
More information
arrow_drop_down
Price:
59,90 €
54,90 €
local_shipping
Free shipping
Women´s underwear Viking Set Petra Bamboo
Level 2 underwear - provides high thermal comfort.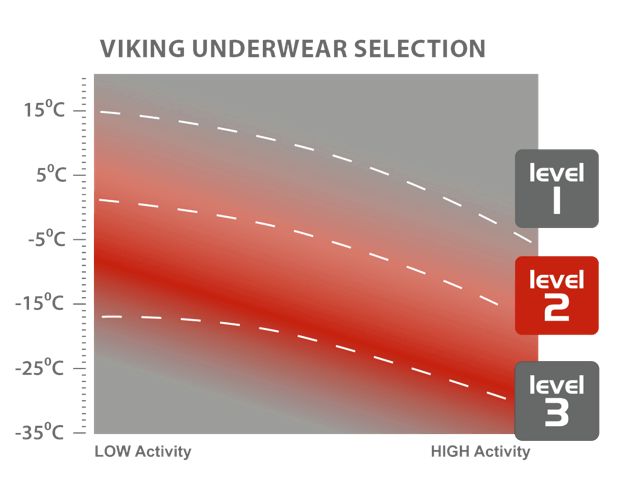 Thanks to the antibacterial treatment, the product is more hygienic, reduces the growth of bacteria and reduces the possibility of skin infections and irritations.
Structure:
The product contains elements made from bamboo, characterised by high strength and resistance to breakage and bending.

Fibres:
The product made of bamboo fiber; for its production, bamboo was used as a raw material, which is characterized by thermoregulation, antibacterial properties and protected against UV radiation.

The product consists of active silver particles of bactericidal properties, due to prevent the creation of unpleasant smell and ensures feeling of freshness during using the product.
Package includes:
1x upper part
1x lower part